Irena Pivka, Brane Zorman
2. WALK
multimedia performance | Slovenia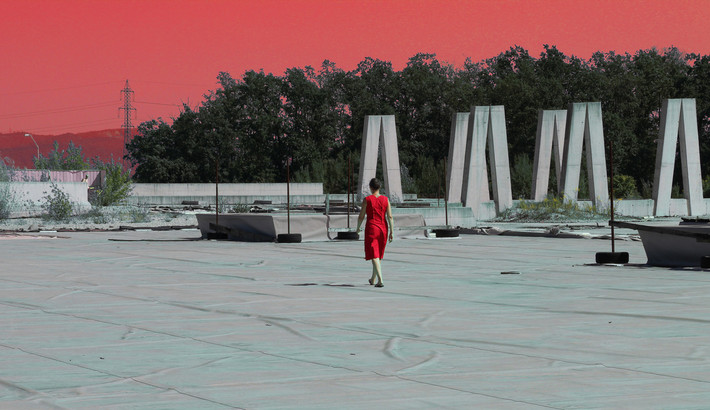 In case of rain, the performance will be held on 2.9. at 11 am.
2.WALK is a locational multimedia performance taking place on city streets. It is designed as a sound walk that the spectator takes on a pre-delineated path and follows it using a mobile phone app and headphones. With the help of sound images, imprinted into the locations on the delineated path, she or he traverses fictitious and real situations. The performance intertwines narration and sound with space and path, inviting the spectator to immerse in the totality of the experience. The sound image was made along the edges of the Drava River, taped by binaural and studio microphones.
To walk, to stride, to hike, to step, to march … to move.
In collaboration with pre-events MFRU 2018.
Text and space design: Irena Pivka
Sound design: Brane Zorman
Interpreted by: Irena Pivka, Petra Tanko, Igor Velše
Dramaturgical assistance: Saška Rakef
Text reviewed by: Suzana Koncut
Translated by: Urban Belina
Application: Vasja Progar
Production: CONA
Coproduction: City of Women, 2017
Irena Pivka is an architect, scenographer, producer, and cofounder of CONA Institute, working as a freelance artist.
Brane Zorman is a composer, intermedia artist, sound manipulator, producer, and CONA Institute cofounder, working as a freelance artist.